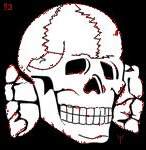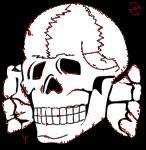 SINISTER .COM
Darker bits since 1995
Sinister.Com, a.k.a. Sinister Networks, has been serving the Gothic-Industrial music & arts community and its friends since before the popularization of the Internet. Sinister continues to provide email, web sites, and Linux shell access to a select number.
Sinister is a non-profit site, and we run our own server. As far as servers go, its inexpensive, but it still costs $32 a month. So if you think we're cool and deserving, Send us a couple of bucks via paypal!